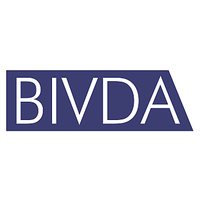 BIVDA
299 Oxford Street

London
W1C 2DZ
United Kingdom
08456188224
COMPANY INFORMATION
The British In Vitro Diagnostics Association represents the IVD Industry in the UK, to Government, professional bodies, the public, and at MedTech Europe. Giving support to members on regulatory issues, BIVDA also promotes the clinical and cost utility of IVDs in the provision of effective healthcare, both in acute diagnosis and in the prediction and prevention of disease.

BIVDA is the national industry association for the manufacturers and distributors of IVD products in the UK and we currently represent more than 95% of the industry and over a hundred organizations ranging from British start-up companies to UK subsidiaries of multinational corporations. BIVDA members currently employ over 8,000 people in the UK, with a total industry turnover of approximately £900 million.

Diagnostics; making a difference
BIVDA aims to spread awareness of the value of diagnostics in the wider theatre of healthcare. The ongoing revolution in medical science means that diagnostics is really coming of age, offering exciting opportunities in not only disease treatment but also prevention. Cardiovascular risk, cancer, diabetes, infectious diseases and osteoporosis are just a few of the areas where real breakthroughs are proving possible. By working with the industry and all interested bodies to provide comprehensive information, a robust regulatory framework and in-depth outcome studies, BIVDA strives to ensure these opportunities are not missed.
PRODUCTS AND SERVICES
Featured Supplier
DiaSorin is an Italian multinational Group and a global leader in the market for in vitro diagnostics. DiaSorin is listed on the MTA (automated stock market) in the FTSE Italia Mid Cap Index, organized and managed by Borsa Italiana S.p.A 
For over 40 years the Group has been developing, producing and commercializing diagnostic tests for a wide...