Autoclave service manager celebrates 25th anniversary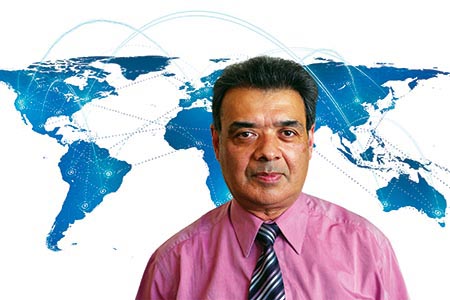 Ranjit Rai is probably the longest serving and most widely travelled laboratory autoclave service engineer working out of Britain. He joined Priorclave within months of its formation, building autoclaves before becoming the company's only service engineer providing customer support across the UK. Shortly after his appointment as service manager, Ranjit celebrated 25 years with the company.
Throughout those early days, and as Priorclave has grown into the international company it is today, as senior service engineer Ranjit has travelled to many exotic places, including South America, Africa and Asia. Recently he returned from a trip to Vietnam to carrying out qualification work on recently installed autoclaves.
Of Ranjit's 25 years with the company, Lee Oakley (Priorclave Sales Director) said: "Ranjit is acknowledged by all Priorclave directors and senior staff as a key figure, helping in the growth of our company. He has provided valuable support, not only to customers, but has passed on his considerable autoclave knowledge to our global network of sales and service agents. This ensures we can deliver one of the finest support packages to our customers, worldwide."
Ranjit is a fountain of information, having worked on and around laboratory autoclaves most of his working life, and he is currently involved with many large projects taking place in the USA. His experience started when autoclaves were built using relays and switch controls, and he has witnessed the many technological advancements right through to the deployment of the latest modern microprocessor technology developed by Priorclave.
Other News