Celebrating World Parkinson Day with 'The Enlightened Mr Parkinson'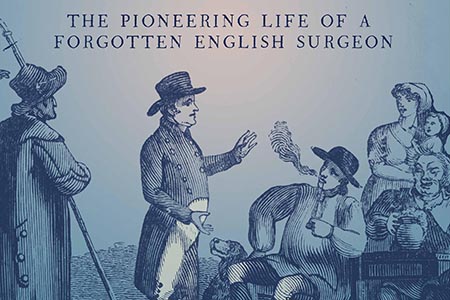 World Parkinson's Disease Day (11 April) is held every year on Parkinson's birthday to raise awareness of the eponymous disease and the research being done to alleviate the condition. To mark 200 years since James Parkinson first identified the condition, a new biography of this forgotten man will be published.
In 1817 James Parkinson (1755–1824) wrote his pioneering Essay on the Shaking Palsy, which first defined the condition we now call Parkinson's disease. The symptoms identified by Parkinson two centuries ago are still used to diagnose the disease today. Although unable to identify a cause for the condition, Parkinson's remarkably accurate description of the symptoms, and the disease in all its different stages, eventually led to it being named in his honour.
The Enlightened Mr Parkinson, by Dr Cherry Lewis, Honorary Research Fellow at the University of Bristol, tells the story of Parkinson's life as an apothecary surgeon (similar to today's GP) in Hoxton, then a village on the outskirts of London. It was a time when epidemics festered in the dirty and overcrowded tenements, infant mortality was 50%, and no anaesthetics were available for those unfortunate enough to require surgery. Smallpox killed 10% of the population, so when Edward Jenner discovered a vaccine, Parkinson worked with him to establish vaccination stations across London. Parkinson was truly a pioneer in medicine.
Other News