Harvey's Gang: out of the mouths of babes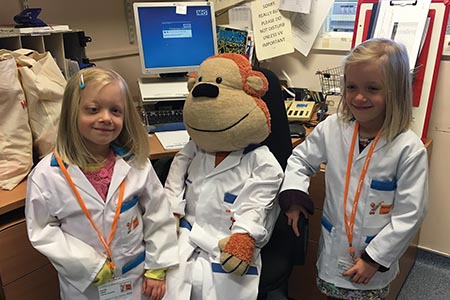 Harvey's Gang invites youngsters with cancer and other serious illnesses to become trainee biomedical scientists for a day, and tour pathology laboratories with their families. Now taking place in a number of NHS hospitals around the country, Harvey's Gang laboratory tours were launched at Worthing Hospital when leukaemia sufferer Harvey Baldwin asked what happened to his blood samples.
Over the past year, chief biomedical scientist Malcolm Robinson and other staff at Western Sussex Hospitals NHS Foundation Trust have hosted 21 visits for young patients at Worthing Hospital and St Richards Hospital in Chichester. The most recent visitor was four-year-old Henry, who toured the blood sciences laboratory and watched his own samples being processed.
Other News