Childhood arthritis: launch of a five-year study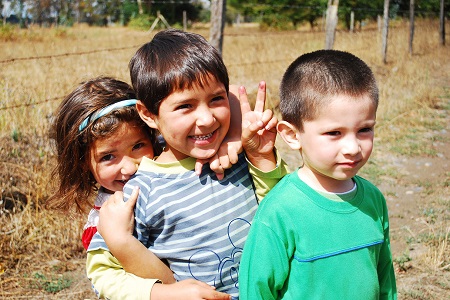 Medical Research Council-funded scientists are beginning a five-year study of childhood arthritis and its linked eye inflammation, uveitis, with the aim of better understanding how to treat the complex condition, which affects one in 1000 under the age of 16 in the UK.
With nearly £5 million in funding (including £0.5 million from Arthritis Research UK), the CLUSTER childhood arthritis study will team scientists at the UCL Great Ormond Street Institute of Child Health (ICH) and other UK institutions to follow the health trajectories of 5000 children with the condition.
The initiative is one of four 'stratified medicine' projects being funded by the MRC, which is investing £15 million in studies that will establish ground-breaking approaches in treating prostate cancer, kidney disease, alcoholic hepatitis and childhood arthritis. Stratified medicine, also referred to as personalised medicine or precision medicine, is an emerging approach for disease diagnosis and treatment that considers patients' genes, environment and lifestyle to create tailored therapies instead of a one-size-fits-all approach.
Childhood arthritis can cause long-term disability and poor quality of life – sometimes well into adulthood. If the condition is not diagnosed and treated early, patients may require hip and knee replacements, are significantly shorter than their peers, and some end up in wheelchairs. For those patients who also have uveitis, a condition where the inside of the eye becomes inflamed, there is also a significant risk of vision loss and blindness.
Currently, young people diagnosed with arthritis in the UK are given a single drug therapy, but it works in only about 50% of cases. The remaining half must try other treatments, one after the other, to find a therapy which works for them. Along the way, they may experience painful side effects, time out of school and even a worsening of their symptoms.
Other News