Infectious disease researcher named Strathclyde Alumnus of the Year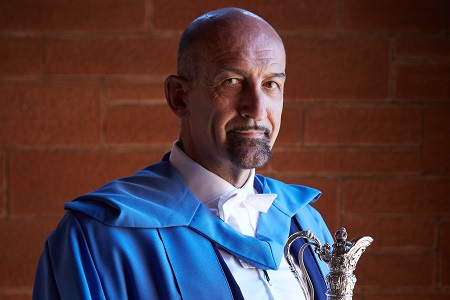 One of the world's leading researchers on HIV and AIDS has been named the University of Strathclyde's Alumnus of the Year. Professor Mario Stevenson (Chief of the Division of Infectious Diseases, University of Miami) has received the award from his alma mater in recognition of his achievements in researching disease, notably AIDS/HIV.
Professor Stevenson has published more than 100 research papers and has won numerous awards for his work, which began during his time as a PhD student at Strathclyde. In recent years he has been focusing on strategies for the cure of HIV/AIDS and has been developing tests for Zika and drug-resistant viruses, reflecting the status of health and wellbeing as one of Strathclyde's strategic themes.
Professor Stevenson gained a PhD in Pharmaceutical Sciences from Strathclyde in 1984. He received the Alumnus of the Year award during a graduation ceremony at Strathclyde in June. The award is made annually in celebration of the contributions which the university's alumni make in their chosen fields, in the UK and overseas.
Other News