New Cytocell facility to open in Cambridge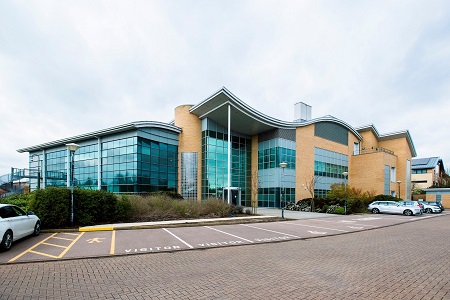 Oxford Gene Technology (OGT) is expanding its Cytocell operations with a move to a new facility in Cambridge, UK. Cytocell, OGT's fluorescence in situ hybridisation (FISH) probe brand, will be moving into the significantly larger facility on the prestigious Cambridge Science Park, due to expansion of the organisation, current sales volumes and predicted sales growth. In addition to investing in OGT by expanding Cytocell's operational footprint, OGT's parent company, Sysmex, is demonstrating its confidence in the UK by establishing the new premises.
OGT's Cytocell brand provides the largest range of high-quality, reliable and cost-effective FISH probes on the market and is well known for its comprehensive range, exceptional customer support, service and expertise. Over recent months, OGT has been expanding the direct sales of Cytocell products in Europe and Asia. Staff numbers across the organisation are increasing and a larger space is needed for manufacturing and logistics facilities to match the increased volume of product manufacture and shipment.
The new facility will have approximately three times the floor space of the current premises, and capabilities to deliver a significant increase in output as the business continues to grow. OGT also plans to create a training and demonstration facility in the new premises to host its customers.
Other News