Cloud-based laboratory information system contract awarded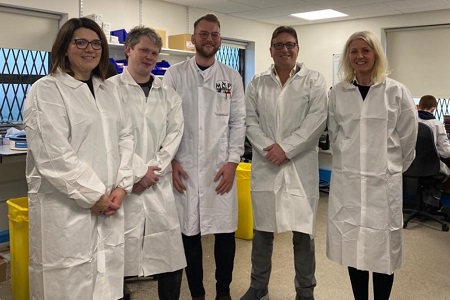 Cirdan has been awarded a contract by Eurofins Pathology for a new-generation laboratory information system (LIS). Eurofins Pathology is part of the wider Eurofins Scientific Group, a global leader in life sciences testing, with a presence in 47 countries, providing a unique range of analytical testing services.
The contract is for the provision and deployment of Cirdan's cloud-based LIS product, ULTRA Cloud, which will be hosted on an Azure platform, will support operation of the organisation's histology division, Eurofins Pathology, in Ireland. Cirdan will also provide support to Eurofins Pathology for the term of the contract, three years initially, under Cirdan's ULTRA Managed Cloud service.
John O'Sullivan (Regional Director Ireland & UK at Eurofins Clinical Diagnostics) said: "Eurofins Pathology looked at various LIS options before choosing Cirdan's ULTRA Cloud product. We were attracted by the benefits of a cloud-hosted LIS, in particular the ease of deployment and increased security and resilience. Our histology operation in Ireland is constantly growing, so confidence that Cirdan's application can support this growth is very important.
Cirdan's Head of Commercial Operations, Jackie Devine, commented: "We are thrilled that Eurofins Pathology has selected ULTRA Cloud as their LIS. We are excited to have the opportunity to work in partnership with such a forward-thinking organisation and hope that the services that we will deliver via the ULTRA Managed Cloud service will future-proof Eurofins Pathology's laboratory processes and enable Eurofins Pathology to enhance the level of service it can provide to its clients."
Other News