Digital pathology software: expanding availability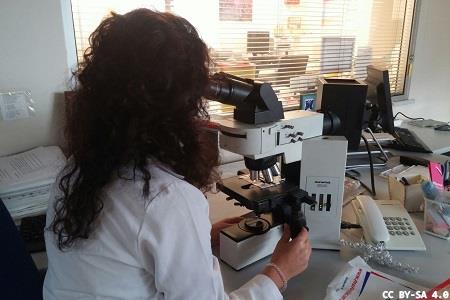 Recently, Proscia made available its Concentriq Dx digital pathology software for use in clinical practice in the USA, following Food and Drug Administration (FDA) guidance to provide a policy to help expand the availability of devices for remote reviewing and reporting of scanned digital images of pathology slides.
Currently, pathology practice tethers pathologists to microscopes in physical laboratory spaces. By limiting access to these laboratories, the SARS-CoV-2 coronavirus pandemic has crippled pathology operations, disrupting the ability to serve patients. This has created urgency around the adoption of digital pathology, which enables remote case review, to provide timely diagnosis.
Recognising this urgency, the FDA has introduced guidance on a policy to help expand the availability of remote digital pathology devices in an effort to facilitate pathology services while reducing healthcare personnel contact and risk of exposure to coronavirus.
Concentriq Dx enables pathologists to read cases from remote locations using an Internet browser. The software can be deployed rapidly on existing IT infrastructure, and works with any scanner and laboratory information system (LIS), offering seamless integrations with Leica, 3DHISTECH and Hamamatsu among other leading solutions.
Proscia is committed to helping pathologists to practise uninterrupted during the SARS-CoV-2 pandemic through the use of digital pathology. This new availability of Concentriq Dx expands upon the company's COVID response programme to ensure that laboratories can get up-and-running quickly with digital pathology to maintain operations and continue to serve patients.
Other News