Annual SHOT Report 2019: FAHR highlights webinar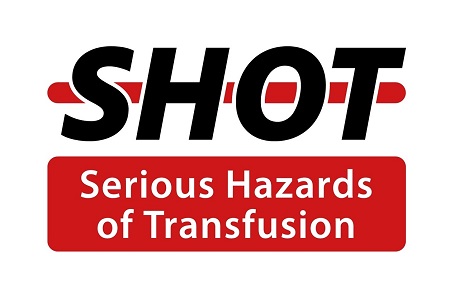 The SHOT team will host its final webinar of 2020 on 2 December at 14:00 GMT, covering the Febrile, Allergic and Hypotensive Reactions (FAHR) chapter of the Annual SHOT Report 2019, along with a seven-year trend analysis.
This one-hour webinar is free to access and will include:
A 40-minute presentation by the SHOT Team and the SHOT FAHR Working Expert Group (Dr Janet Birchall, Medical Director of the Welsh Blood Service, Dr Jayne Peters and Dr Catherine Booth, both Consultant Haematologists at NHSBT), covering the key highlights from the FAHR chapter of the 2019 Annual SHOT Report along with a 7-year trend analysis
A 20-minute interactive Q&A session
An excellent opportunity for CPD through reflective practice.
This webinar will be relevant to all healthcare professionals involved in transfusion – laboratory staff, clinicians, transfusion practitioners and haemovigilance specialists, as well as quality assurance professionals
Click here to register for the webinar.
The Zoom link to the live event is contained in the registration email. However, you can also contact SHOT directly to register by email ([email protected]).
Other News
Featured Supplier
Hamamatsu Photonics UK Limited is a world-leading manufacturer of optoelectronic components and systems. The Company's corporate philosophy stesses the advancement of photonics through extensve research and yields products that are regarded as state-of-the-art. Developments in digital imaging continue to be made by the Hamamatsu Systems Divison,...