Cytology in the year 2021
Download PDF version of article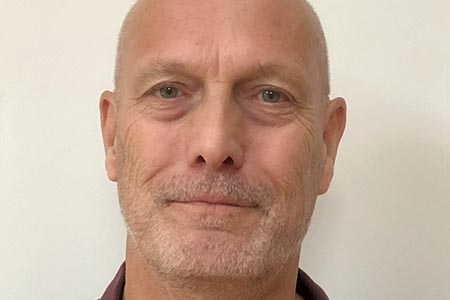 Hedley Glencross, lead biomedical scientist in diagnostic cytology and andrology at the Queen Alexandra Hospital in Portsmouth, gives his views on the current state of cytopathology.
Since the introduction of human papillomavirus (HPV) testing as the cervical screening test in the UK, the myriad of cytology laboratories, their size – and to some extent, their importance – previously defined by their interaction with a cytology-based screening programme has all but disappeared. To be replaced by a handful of 'screening hubs' that were successful in tendering for the 'lots' outlined by NHS England. I do not know how the process for this change went in the other UK countries, but the net effect was the same in that cervical screening would only take place in a small number of centres. Quite how these screening hubs look, I have no idea as I have not visited one of them, but I would imagine that in many cases a large part of the laboratory will look more like a blood sciences set-up, as they will be testing many thousands of samples each week.
I think this contraction of laboratories is the culmination of a much longer process that somewhat perversely may have begun following the introduction of a nationwide (UK) screening programme in 1988 known as, and still known as in England, the NHS Cervical Screening Programme (NHSCSP). From the early days of the NHSCSP, very small laboratories or those that employed people to screen cervical smears on an occasional basis as part of a wider role started to disappear and certainly the introduction of a personal external quality assessment (EQA) scheme or proficiency testing resulted in a significant number of individuals stopping cervical cytology altogether. But those who stuck with the programme developed a camaraderie – in some cases a siege mentality –
resulting in working relationships that often spanned great distances. The early days of national conferences in Birmingham and Warwick are testament to those relationships – happy days for many of us! But, various NHS re-organisations, devolution (of health) and pathology 'modernisation' initiatives started to chip away at those feelings of a cytology family, and in England at least set laboratory against laboratory when the HPV tendering process was opened.
It is hard to argue against science or progress, but at what cost and what has this meant for those laboratories that were unsuccessful? I suspect some will have been fully subsumed into a wider department, usually histopathology; some like my own will have retained a degree of independence by taking on new services such as andrology, and others will remain fully independent by expanding their services or offering new ones. And what of the staff? Well again (in England) the announcement of the full HPV testing roll-out in December 2019 made mention of the hard work done by those staff over the previous 31 years and acknowledged the upset caused by this contraction of laboratories in a very short sentence in what was a rather self-congratulatory statement. All I can say in response is "thanks very much!"
Consequently, cytology as we knew it is at something of a crossroads in its existence. While it may be unwise to try and predict its future, I think there are some pointers both in terms of the science and also some potential opportunities for the staff who remain.
Science is telling us that molecular biology/gene therapy in its widest sense will be driving medicine in the short- to medium-term, and cytology has the potential to play a big part in this process. For example, coupled with high-definition imaging and real-time information about active disease using positron-emission tomography (PET) scanning or similar, all that would be required is a tissue diagnosis to confirm. It could be envisaged that this may come from a cytology sample rather than a surgical biopsy, even one as small as a core biopsy. The imaging and scanning may indeed demonstrate invasion or metastasis, merely requiring cellular confirmation of a tumour type, which could come from a cytological sample as easily as it could from a histological sample, including any ancillary testing that may be needed.
What of staff opportunities? Again, the big barrier to histopathological reporting has now been broken, so why not the same with cytological reporting, including that of fine-needle aspiration (FNA)? Some form of non-medical reporting of cytology already happens and increasingly laboratory staff are venturing out into the wider hospital setting, giving advice on adequacy of samples in real time directly to clinicians. To give such advice, extensive knowledge of what is normal and abnormal is required; how else can adequacy be fully confirmed? It is only a short step, but also big in terms of its clinical impact for a patient, to move from adequacy assessment to interim reporting. And if interim reporting then why not full reporting too? The possibilities are potentially limitless, also given further impetus by what appears to be a reduction in medical pathologists undertaking cytology as part of their wider role.
Although cytology is at a crossroads, I do think the future is bright, if we see and take the opportunities available to us – as ever, it's in our hands. It must be remembered, however, that cytology remains a very visual occupation and there is no substitute for morphological skills, the kind of skills built up by those of us who worked in the cervical screening programme and whose skills are now in short supply, and reducing day by day.
About Hedley Glencross
Hedley Glencross is an executive committee member of the British Association for Cytopathology. He has worked for both the NHS and the Institute of Biomedical Science for over 40 years and has had a varied career in that time. This includes managing a cytology training school, working in Sweden with the Swedish Two-Counties Breast Screening Programme and being a membership executive while at the IBMS. Hedley was for 10 years an IBMS Council member and its Specialist Advisor in Cytology, during which time he worked closely with the NHSCSP. Hedley has also lectured, written and presented widely during his career, with the third edition of Biomedical Science Practice (part of the Oxford University Press [OUP] Fundamentals of Biomedical Science series) due for publication this year. Although Hedley is due to retire during 2021, he retains a significant interest in cytology as he will continue to be involved with a project helping to set up a cervical screening programme in the Republic of Moldova.
Other News
Featured Supplier

The laboratory business is under pressure to change. Market consolidation, standardisation, advanced automation, genomic testing, and the increase in point-of-care testing are driving major shifts in where, when, and how testing takes place. To not only survive, but to thrive, laboratories need a new generation of informatics solutions with...
Upcoming Events
International Convention Centre, Birmingham
14-17 March 2022
Access the latest issue of Pathology In Practice on your mobile device together with an archive of back issues.
Download the FREE Pathology In Practice app from your device's App store