More to Congress than COVID
Download PDF version of article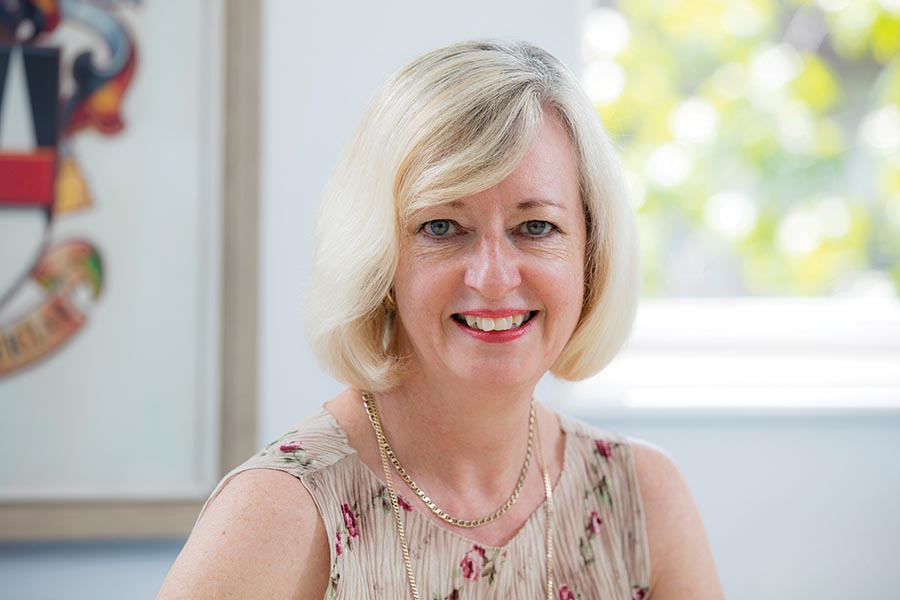 Sarah May, Deputy Chief Executive at the IBMS, provides a personal view of progress in organising the professional body's next biennial Congress event.
When I last closed my office door and headed down to the station, little did I think that more than a year later my desk would have remained undisturbed as I had left it on that day, that I would have virtually forgotten how to walk in a pair of high heels, that Congress would not be happening in 2021, and that I would own a dog. Of all those unimaginables, rescheduling Congress was probably the most absurd to my pre-pandemic mind.
But here I am now, working on a laptop in my kitchen, wearing my uniform of jeans and comfy trainers, with a dog snuffling around my feet, while putting the finishing touches to the lecture programme for Congress 2022, not Congress 2021. Congress 2022; my lifeline to normality.
The very odd thing though is that thinking and writing about Congress has assumed a sort of unreal quality as though I am planning a dream holiday to some rare and exotic place – not the usual description one ascribes to the Birmingham ICC. I do not underestimate the impact that this pandemic, and the various lockdowns and social restrictions, has had on our collective psyche; the thought of a mass indoor gathering is somewhat daunting when the most populous place most of us have been to outside of the laboratory is probably the local supermarket. But social normality will gradually return and in anticipation of that we are moving ahead with a Congress that I hope will be a true celebration of all the work we have done during these difficult times. I know that COVID-19 will provide a rich seam for us to mine for lectures, but there is so much more to our science, and this is what is going to make Congress the wonderful multifaceted event with which we are familiar. There will be much more to Congress than just COVID.
What has been noticeably different is the reluctance of some people to commit too far ahead; COVID-19 has limited our ability to plan, which is understandable when all our normal milestones of time and seasons have been either moved or removed altogether. When the pandemic first began, and we saw scenes of Chinese New Year celebrations being cancelled, it was too easy to be dismissive and think that could never happen to something as big as Christmas. Oh, how wrong and narrow-minded it is easy to be when looking from the outside in. Reality has proved to be very different as Christmas became effectively cancelled and Easter is limited to a small al fresco affair – not ideal when the temperatures are sinking to a chilly seasonal low. Therefore, it is hardly surprising when some people reveal a hesitance to commit to giving a talk in a major conference venue 12 months ahead. But thankfully most people have agreed and the countdown has now truly begun.
With a sense of trepidation (normal for me when anything vaguely technological is concerned), we are also planning to metaphorically dip our toes in the virtual exhibition waters. With the longer-than-usual gap between Congresses, we are planning to fill some of that additional time between now and Congress 2022 by offering industry updates, webinars and online activities with some free online education and training sessions to coincide with what would have been the dates for Congress this year. These activities will happen under the banner of Congress Connect, so if you see that title you will know that it's part of our preparations for Congress 2022. Please feel free to link up and spend a few minutes to seize a CPD opportunity.
However, no matter how 'on trend' virtual events have become, I personally don't think there is any substitute for a full-on, face-to-face conference. Of course, I like learning about my own specialty, but I also absolutely love collecting random bits of information, and Congress is somewhat like a rummage through a box of Trivial Pursuit question cards: you learn something new at every turn.
A lifetime of cautious conditioning is cast aside when it comes to Congress and I cannot resist the opportunity to try and squeeze in an extra lecture session or workshop. I think the ICC must have rubber walls because somehow we always seem to find space to lever in something new. It is a source of personal satisfaction to me that the ICC views Congress as its most challenging event due to the sheer scope and complexity of its content – an accolade that I fully intend to maintain. I'm going to heave a large COVID-free sigh of relief when the full launch of Congress happens in May, but then I can set about planning all the extra bits that I want to squeeze into the programme
This time next year, Congress will have happened and I hope it will have been the success that we all so badly need. Hopefully by then I will have remastered the art of walking in a pair of heels and my once-smart conference suit will not be bristling with rogue dog hairs that have escaped the clothes brush. Alternatively, if you see a lady plastered in dog hair, struggling to walk in heels, you will know that it is a post-pandemic me.
Other News
Featured Supplier

The laboratory business is under pressure to change. Market consolidation, standardisation, advanced automation, genomic testing, and the increase in point-of-care testing are driving major shifts in where, when, and how testing takes place. To not only survive, but to thrive, laboratories need a new generation of informatics solutions with...
Upcoming Events
International Convention Centre, Birmingham
14-17 March 2022
Access the latest issue of Pathology In Practice on your mobile device together with an archive of back issues.
Download the FREE Pathology In Practice app from your device's App store