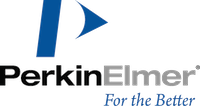 PerkinElmer LAS
Chalfont Road
Seer Green

Beaconsfield
HP9 2FX, UK
United Kingdom
+44 (0)800 896046
COMPANY INFORMATION
At PerkinElmer we provide scientists, clinicians and governments all across the world with the solutions needed to test, screen and analyze nearly everything on earth, including the earth itself.
We're committed to advancing our health from understanding and finding disease such as cancer sooner, as well as detecting new emerging threats like COVID-19, providing care for both mother and child with prenatal and newborn screening solutions and making sure that the food we eat, the water we drink, and the air we breathe is safe.
Every day, together with our customers, we are working to innovate for a healthier world.
PRODUCTS AND SERVICES