Cost-effective, efficient and easy screening for CPE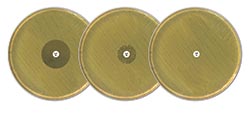 Mast Group is an independent, market-leading manufacturer and supplier of diagnostic products for clinical, industrial and veterinary testing. Mast has produced antibiotic susceptibility test (AST) products since 1957, and continues to be at the forefront of developments in this field. With an ever-expanding portfolio of antibiotic susceptibility, resistance marker and identification discs, Mast supplies the most comprehensive range worldwide.
The latest addition to its mastdiscs range is CAT-ID (D71C) for the simple screening of carbapenemase-producing Enterobacteriaceae (CPE), offering an assay that is cost-effective, efficient and easy. All mastdiscs are compatible with the Mast disc dispenser.
www.mastgrp.com
Other News