Fluid technology at the cutting edge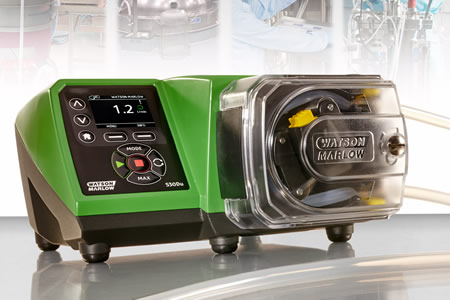 Watson-Marlow Fluid Technology has introduced its new 530 peristaltic cased pump for upstream and downstream bioprocessing tasks, building on a platform of precise, high-purity peristaltic technology. New features include colour HMI display and intuitive menu structures that provide visual status indication and minimal key strokes.
This versatile range of process pumps delivers flexible system integration by offering four drive options, enabling users to choose from straightforward manual operation to fully automated control, including the ability to link up to 16 pumps and provide real-time communication.
Users will also benefit from the integrated PROFIBUS networking capabilities. With two-way, real-time communications, the 530 range offers increased diagnostic capability and faster response, optimising process control and minimising downtime. The pumps deliver flow rates from 0.0001 mL/minute to 3.5 L/minute at up to 7 Bar.
www.wmftg.com
Other News