Director appointed for Health Data Research UK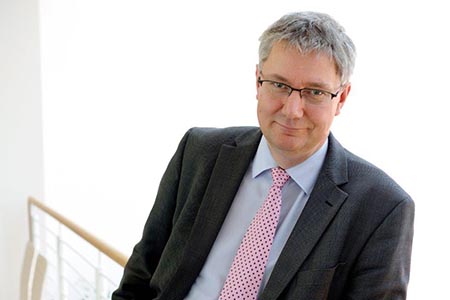 Professor Andrew Morris has been appointed director of the new UK health and biomedical informatics research institute, which is to be named Health Data Research UK (HDR UK). The new institute will, for the first time, incorporate on a national scale the entire breadth of data science research aimed at improving human health.
HDR UK is a joint investment led by the MedicalResearch C ouncil (MRC), together with the health research departments of England, Scotland and Wales; the Engineering and Physical Sciences Research Council (EPSRC); the Economic and Social Research Council (ESRC); British Heart Foundation; and Wellcome. Harnessing the power of the NHS and associated health and biomedical data in the UK, HDR UK will develop and apply the cutting-edge informatics approaches needed to address the most pressing health research challenges facing patients and the public.
Professor Morris said: "The UK has world-renowned data resources and research capabilities. As the volume and complexity of health data increase, there is an extraordinary opportunity to harness advances in mathematics, statistics and computer science to develop the medical science of tomorrow. HDR UK will enable us to remain at the forefront of this new field of health research by, for the first time anywhere in the world, incorporating the whole breadth of data science research from the laboratory to the clinic to the population, on a national scale."
Other News