Congress 2019: a brief update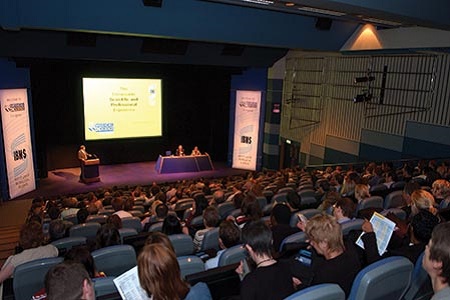 Congress 2019 is going to be the most ambitious programme the Institute of Biomedical Science has ever hosted. Owing to the success last year of the new Sunday programme, the Institute will again be starting the Congress programme at 13.00 on Sunday, 22 September with four key lecture programmes: Education and Training, Quality Management, Molecular Pathology and a practical microscopy workshop for our cytologists. It is recognised that some programmes are extremely popular so to enable laboratories to juggle delegate attendances, the Quality Management programme will also be offered on the Wednesday, and Education and Training will continue on the Monday, with further content to be made available on the Tuesday as part of the exhibition hall seminars – but more about that next year.
New content
Congress 2019 is launching two new lecture programmes: on Tuesday, 24 September there will be a full day of lectures on veterinary pathology; whether or not delegates work with animal samples, they will find this a fascinating programme that brings an entirely new dimension to biomedical science.
On Wednesday, 25 September, a point-of-care testing (POCT) lecture programme will be launched in recognition of this growing service area of biomedical science. This will be a 'must' for individuals responsible for delivering or managing POCT services and will offer a programme covering issues directly relevant to those people, and not addressed through other POCT events.
Even better value
The IBMS wants to enable as many people as possible to benefit from attending Congress so for 2019 it is reintroducing the Premium Early Booking Discount, which is offered at the 2013 rate and runs from 1 February to 31 March. If managers want to spread the cost over two financial years, the usual early booking rate will continue from 1 April to 30 June.
Jen Johnson Congress bursary
For Institute members, there is also the opportunity to apply for a bursary of up to £1000 to attend Congress from the Jen Johnson bursary fund. Full details will appear in the January issue of The Biomedical Scientist. To be eligible for the Jen Johnson bursary applicants must:
Be a current IBMS member in the grades of Licentiate, Member or Fellow.
Be enrolled on an IBMS qualification at the time of application.
Use it for Congress 2019 delegate fees, accommodation and travel.
Submit their application to the Institute to arrive by 29 March 2019
When is it?
Congress 2019 will run from Sunday 22 September to Wednesday 25 September, and will take place at the ICC in Birmingham.
Other News