Order online, save and earn points with TPP Rewards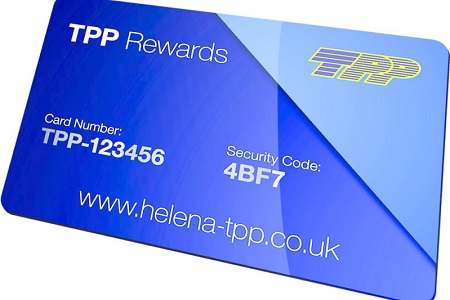 Available exclusively from Helena Biosciences, the company's TPP loyalty scheme allows members to earn reward points for each purchase, and benefit from monthly promotions and exclusive rewards ranging from extra bonus discounts to high-street vouchers.
The TPP Rewards card can be used to redeem and spend bonus points for the purchase of exclusive gifts and bonus discounts via the company's online store. More information on TPP Rewards or the TPP product range is available online.
Other News