Respiratory Microbiology – A Day of Inspiration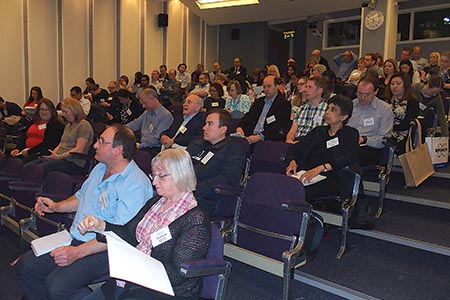 The next British Society for Microbial Technology (BSMT) Annual Scientific Conference, entitled Respiratory Microbiology – A Day of Inspiration, is just a few weeks away (Thursday 16 May 2019) and will be held at the RAF Museum Hendon.
The programme is supported by a range of experts in their fields, as follows: Dr Simon Tiberi (Infectious Diseases Consultant at Barts Health NHS Trust) – Clinical perspectives of respiratory Infection, Dr Samir Agrawal (Queen Mary University of London) – Invasive fungal infections and the need for improved diagnostic testing, Professor Chris van der Gast (Manchester Metropolitan University) – Cystic fibrosis microbiome, Dr Katherina Kranzer (London School of Hygiene and Tropical Medicine) – Non-tuberculous mycobacterial infections, Dr Daniela Maria Cirillo (Head of Emerging Bacterial Pathogens Unit, WHO Collaborating Centre and TB Supranational Reference Laboratory, Milan) – New diagnostics for MDR/XDR-TB, Dr Kate Templeton (Consultant Clinical Scientist and Honorary Lecturer in Medical Microbiology, Edinburgh) – Respiratory tract infections: diagnostic tests which make a difference, and Professor Mervyn Singer (Professor of Intensive Care Medicine at University College London) – Severe respiratory infections in the ICU.
The venue for the conference is open until 5.00 pm so aeroplane enthusiasts will be able to get a taste of the history of aviation after the end of the programme.
www.BSMT.org.uk
Other News