Improved prediction of response to treatment in breast cancer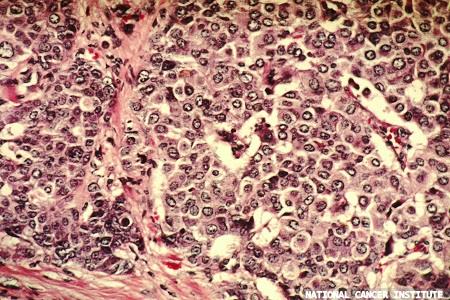 Agendia has announced the publication of study results for BluePrint, its 80-gene proprietary molecular subtyping test, in the journal Nature Breast Cancer.
It is well known that a significant subset of patients diagnosed with early-stage oestrogen receptor (ER)-positive (ER+) breast cancer appear to respond poorly to standard anti-oestrogen therapy and may benefit significantly by the addition of chemotherapy. This latest study suggests that use of BluePrint can more precisely predict tumour response to treatment and clinical outcome.
The study entitled Estrogen receptor variants in ER-positive basal-type breast cancers responding to therapy like ER-negative breast cancers sought to conduct a molecular analysis and clinical follow-up of patients who were reclassified as ER+ basal-type (n=91) in the Neoadjuvant Breast Registry Symphony Trial (NBRST; n=1072). The results of the analysis showed that ER+ basal-type patients revealed missing sections from the messenger RNA (mRNA) for the ER gene ESR1, rendering the translated ER protein non-functional; ER+ basal-type patients experienced a far higher rate of pCR with neoadjuvant chemotherapy than did ER+ luminal patients (34% vs. 5%); and three-year outcomes were comparable to triple-negative patients.
Other News