Revolutionary next-generation objectives launched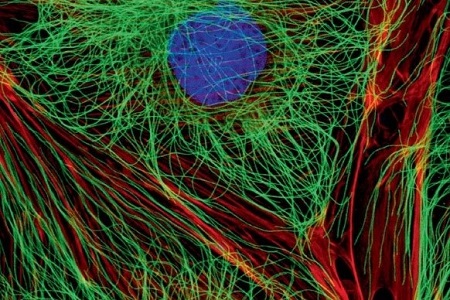 As a leader in optics for 100 years, Olympus has broken down barriers to imaging quality with the launch of its next-generation objectives. The breakthrough polishing technique enables the company to produce ultrathin lenses that overcome the traditional trade-off between numerical aperture (NA), flatness and chromatic correction – enabling all three parameters to be significantly improved.
Olympus has harnessed this proprietary technology to deliver high-performance X Line objectives for clinical and research applications as well as UPLAPO-HR objectives, the world's first plan-corrected apochromat objectives with a NA of 1.5 for total internal reflection fluorescence (TIRF) microscopy and super resolution applications. The new objectives will deliver significant improvements to a plethora of research and clinical applications without the need to change or upgrade imaging systems.
Users of high-end and low-end microscopy systems can easily boost the image quality of their microscopy system by switching to X Line. Ensuring broad compatibility with different systems, X Line objectives provide these benefits without changing the mount or parfocalising distance, making it easy to upgrade this easily overlooked part of a microscope.
www.olympus-lifescience.com/en/landing/objectives
Other News