Congress: in my honest opinion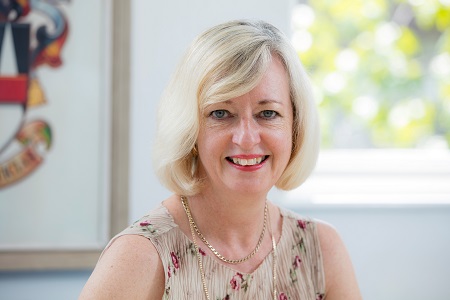 Science is not static, it is dynamic, evolving and subtly changing how we think and work. This is why the IBMS Congress is such an important opportunity for our profession, says Deputy Chief Executive Sarah May. I would go further than that famous lager advert and say Congress is not probably the best biomedical science conference in the world, I think is it is the best.
Okay, I may be somewhat biased but I am obviously not alone in my opinion.
I have been watching the delegate booking numbers rising and that in itself tells an interesting story; in an age of ongoing budget constraints we are seeing multiple bookings from many organisations, with one single organisation booking 50 delegate places. Congress is seen as an event of true educational value and significance in terms of what delegates learn and what they bring back with them. Thank goodness, because it means that once again the dark art of Congress content planning has achieved its objective of delivering an attractive and diverse programme of science, management, education, research, training and quality that is seen as relevant and important to our profession. This year we have broken all previous records in terms of content as we are hosting more than 350 different lectures, seminars and workshops across 15 separate lecture streams.
If you have never been to Congress, here are some other good reasons, in addition to the excellent lecture programme, that you might want to consider:
Location: Apart from the International Convention Centre (ICC) being a superb venue that is conveniently decorated in a shade of blue very reminiscent of our logo and Congress colour scheme, Birmingham is a highly accessible location from most places in the UK. In general, it is possible to 'do' Congress as a day-trip – yes, I know for some it probably means an unpleasantly early start and time only for a pre-bedtime cup of cocoa, but it is largely doable.
Cost: Congress represents one of the best-value events of its kind and the delegate fee includes tea, coffee and lunch, and also the evening social events on the day(s) that delegates are attending. Also, while having a rummage through National Rail Enquiries I found a weekday return ticket from London to Birmingham available for under £15.00, and the times were perfectly civilised. For anyone wanting to come to Congress but worried about travel costs, it is really worthwhile looking at advanced travel deals as it does not mean having to set out the night before and making four changes of train plus a bus in order to find an affordable price.
Freebies: In addition to the main lecture programme, the free exhibition hall seminar programme has been quietly growing over the past few years and now is a full three-day programme of talks and seminars. This programme is available to EVERYONE; just register as an exhibition visitor and you are welcome to join us. We do not want anyone to be denied learning because of cost.
Exhibition: The Congress exhibition is like no other. Our claim to fame is that Congress is the most complex event hosted by the ICC. In short, we use every inch of available lecture hall and exhibition space and our exhibition build is nothing less than a miraculous feat of planning and engineering involving the installation of some seriously large items of equipment. Our exhibitors are extremely knowledgeable about their products because Congress is a major investment and provides delegates with a unique opportunity to view, compare and discuss products.
Come and meet us: Council members, Institute staff, advisory panels and examiners will all be at Congress and will be available for a chat or to give advice. The Institute stand is a good place to start and we can always direct you to a specific person if we are unable to help you. Please don't be put off coming to Congress if you are on your own. There is so much to see and do you won't have a chance to be on your own and you may be surprised at how many people you recognise.
Other News