Showcasing advances shaping laboratories of the future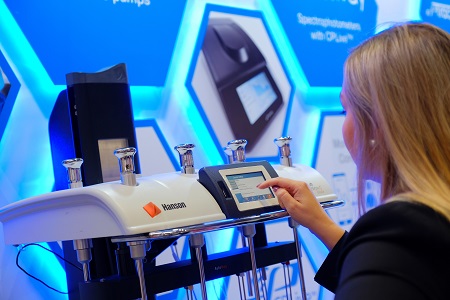 Lab Innovations will be a one-stop showcase of new products and various aspects involved in future-proofing the laboratory. Visitors to the NEC, Birmingham (30–31 October) will be able to discover ways to improve workflow efficiency, benefit from advances enabled by the digital age, and make sustainable procurement decisions that both support the environment and also save money.
The latest products will be on display, and Lab Innovations is partnering with Innovation DB to celebrate product innovation through the 'Innovation Gallery', 'Innovation Trail' tours and the 'Lab Innovations Award'.
A shortlist of products from the Innovation Gallery will be selected for the Lab Innovations Award by Dr Gerald Law, CEO, Innovation DB. Visitors will be able to gain real insight into these products of the future by signing up for one of the twice-daily 'Innovation Trail' tours, and the winner of the Lab Innovations Award will be announced during the show.
With technological developments and digitisation expanding the boundaries of laboratory research, Lab Innovations will also support lab professionals in their day-to-day challenges through a comprehensive programme of presentations. These free-to-attend, CPD-accredited sessions will cover issues such as sustainability, modern work practices, and the use of virtual and augmented reality and artificial intelligence.
Other News