Review of national cancer screening programmes in England welcomed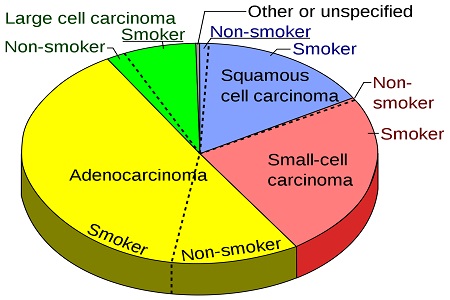 Oncimmune, a leading global immunodiagnostics group, has welcomed the publication of the Independent Review of Adult Screening Programmes in England, which makes recommendations on overhauling national cancer screening programmes to aid earlier diagnosis and treatment. Oncimmune's EarlyCDT Lung test, which uses a simple blood sample, can detect lung cancer on average four years or more before standard clinical diagnosis.
More than 12,000 people in Scotland at high risk of developing lung cancer were tested with EarlyCDT Lung in the recently announced Early Detection of Cancer of the Lung Scotland (ECLS) trial. The study showed that more people were diagnosed at an early stage of the disease in the two years after taking the test than those in the control arm who received standard clinical care. The findings were presented last month at the World Conference on Lung Cancer, hosted by the International Association for the Study of Lung Cancer, and have now been submitted for publication in a leading medical journal.
Oncimmune is also working to make EarlyCDT Lung available to help diagnose lung cancer earlier in a range of other countries, including the United States, Spain, Russia and China. Oncimmune's patented technology harnesses the power of the immune system to detect evidence of the body's natural response to cancer. Tests to diagnose other forms of cancer, including ovarian, breast and prostate using a simple blood test are in development.
A link to the Report of The Independent Review of Adult Screening Programmes in England can be found online.
www.england.nhs.uk/wp-content/uploads/2019/02/report-of-the-independent-review-of-adult-screening-programme-in-england.pdf
Other News