Genomic and molecular revolution in microbiology: a BSMT meeting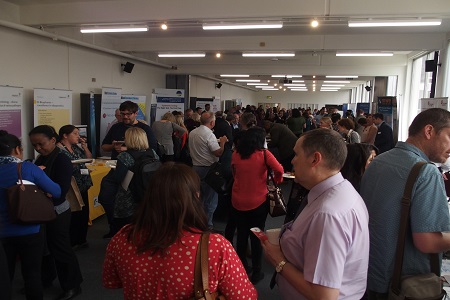 The 35th British Society for Microbial Technology (BSMT) Annual Scientific Conference will be held on Thursday 14 May 2020 at the RAF Museum, Hendon, entitled The Genomic and Molecular Revolution in Microbiology: In Technology We Trust (or do we?). The theme of the meeting is designed to explore just how much the molecular revolution in microbiology has been useful in improving patient care, and the organisers have a great line up of speakers already confirmed.
Professor Derrick Crook from Oxford is the Keynote Speaker, who will give an update on the initiatives around modernising microbiology to follow his excellent talk in 2016 where he received the highest feedback rating of the day. Other talks include Dr Adela Alcolea-Medina from St Thomas' Hospital, who will talk about introducing next-general sequencing (NGS) to the clinical microbiology laboratory without high capital expenditure or specialised bioinformatic knowledge, and Paul Wallace from QCMD, who will talk about the necessity and difficulties of having competent quality control in molecular diagnostics.
Speakers are encouraged to be provocative to help the audience challenge their assumptions. Further information is available online.
Other News