Risk of viruses emerging in humans may not depend on their animal host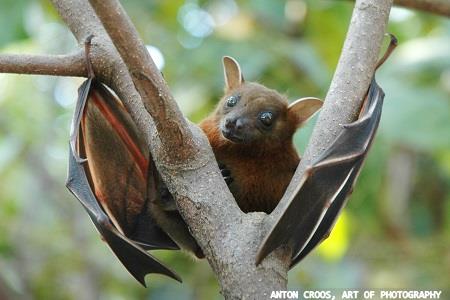 The likelihood of emerging viruses spreading to humans from animals may not depend on the specific animal reservoir of the original virus. As in the case of the current pandemic caused by the coronavirus SARS-CoV-2, which is thought to have originated in bats, most emerging infectious diseases are zoonotic viruses – diseases that spread from animals to infect humans. As the impact of COVID-19 shows, emerging infectious diseases can seriously threaten human lives and livelihoods globally. Therefore, understanding which groups of animals or viruses pose the greatest risk is important for combating new threats.
New research, led by the MRC-University of Glasgow Centre for Virus Research, and the Institute of Biodiversity, Animal Health and Comparative Medicine at the University of Glasgow, and published in Proceedings of the National Academy of Sciences (PNAS), shows for the first time that the risk of zoonotic viruses spreading to humans is largely the same across diverse groups of animal reservoirs.
The study found that the proportion of viruses that are zoonotic does not significantly differ across 11 major orders of birds and mammals. It also found that the number of zoonotic viruses linked to each animal order appeared to be a consequence of species richness: more diverse animal orders hosted more viruses in general, and, by extension, more zoonotic viruses.
These findings suggest previous scientific thinking – that certain animal reservoirs, such as bats, pose a heightened risk of spreading viruses to humans – may not be accurate. Instead, scientists now believe that it is the characteristic traits of the viruses, rather than their animal hosts, that will be the more useful predictors of zoonotic transmission.
The paper 'Viral zoonotic risk is homogenous across taxonomic orders of mammalian and avian reservoir hosts' is published in PNAS, and was funded by Wellcome, the Royal Society and the Medical Research Council.
Other News
Featured Supplier

The British In Vitro Diagnostics Association represents the IVD Industry in the UK, to Government, professional bodies, the public, and at MedTech Europe. Giving support to members on regulatory issues, BIVDA also promotes the clinical and cost utility of IVDs in the provision of effective healthcare, both in acute diagnosis and in the prediction...
Upcoming Events
NEC, Birmingham
3-4 November 2021
International Convention Centre, Birmingham
14-17 March 2022
Access the latest issue of Pathology In Practice on your mobile device together with an archive of back issues.
Download the FREE Pathology In Practice app from your device's App store