New App launched: Pathology in Practice in action and on the move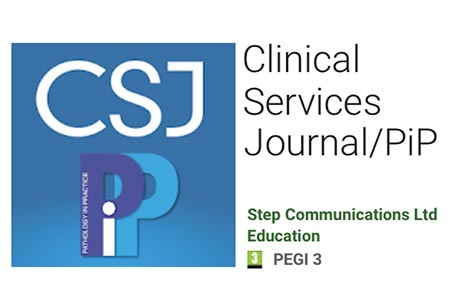 Pathology in Practice is now available via Apps free both in the Google Play Store and the Apple App Store. The App provides access to the current and previous digital issues of Pathology in Practice, an copies of The Clinical Services Journal.
Keeping up to date with the very latest news, innovative technology and products in the biomedical science industry is now easy.
To download the free App, either from the Google Play Store or the Apple App Store, go to one of the following:
https://play.google.com/store/apps/details?id=com.yudu.androidreader.CSJandPiP
https://apps.apple.com/gb/app/clinical-services-journal-pip/id1505272286
Other News