Molecular transport medium optimised for molecular testing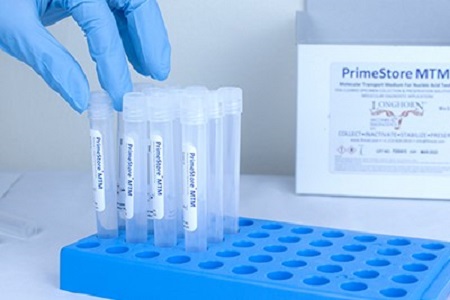 PrimeStore MTM is a molecular transport medium that provides a 'snapshot' in time of a sample by preserving and stabilising DNA and RNA. This means that samples can be collected, transported, and processed safely and efficiently.
Millions of tubes of PrimeStore MTM have been sold to clients around the world during the SARS-CoV-2 pandemic. The molecular transport medium inactivates infectious biological pathogens including viruses, and Gram-positive/negative bacteria while preserving and stabilising labile DNA and RNA for downstream molecular applications.
PrimeStore MTM was invented and optimised specifically for molecular testing. In contrast, prior to the widespread use of molecular testing, viral transport media (VTM) were designed for transporting samples intact to be cultured, and contain ingredients that inhibit optimal molecular testing.
As the only US Food and Drug Administration (FDA) Class 2-cleared product for microbial nucleic acid storage and stabilisation, PrimeStore MTM is trusted by hospitals and laboratories to provide safer and more reliable testing than Universal Transport Medium (UTM)/VTM, saline or research use-only devices. The key differences between PrimeStore MTM and UTM/VTM include:
PrimeStore MTM does not require cold chain storage and transportation
PrimeStore MTM inactivates the sample, along testing to take place outside of controlled containment
PrimeStore MTM destroys enzymes and nucleases, but preserves DNA and RNA
PrimeStore MTM does not inhibit PCR
PrimeStore MTM has a long shelf life (24 months), whereas as most UTM and VTM products can only claim six months.
Laboratories have independently validated PrimeStore MTM with a range of platforms such as Roche, Thermo Fisher, Abbott, Siemens, Luminex, Bio-Rad, PSS, Promega and bioMérieux, as well as the Cepheid GeneXpert point-of-care platform.
Another key feature of PrimeStore MTM is that it allows laboratory teams to process multiple tests from a single sample that has been inactivated and stabilised in PrimeStore MTM. This has additional advantages for testing during the upcoming influenza season as SARS-CoV-2 and influenza can be testing on a single swab sample.
Multiple peer-reviewed scientific papers, dating from 2011 onwards, support the use of PrimeStore MTM for pathogen detection from a wide range of clinical matrices and biological fluid types collected and processed in different countries. These are available as links from the EKF Diagnostics website.
www.ekfdiagnostics.com/PrimeStore-MTM.html
Other News
Featured Supplier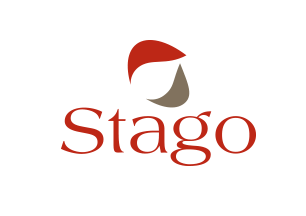 Stago UK offers a complete system of Haemostasis instrumentation and optimised reagent kits for research as well as for routine analysis. We provide the means and the tools to scientists and clinicians to diagnose and to understand the reasons for Thrombosis or Bleeding disorders.