One Health: current and future challenges
Download PDF version of article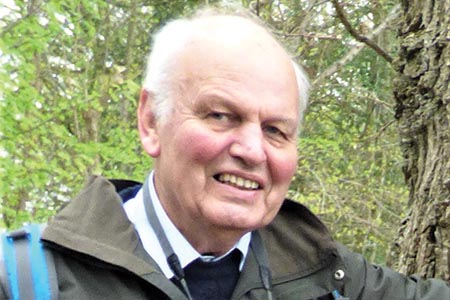 Although John Cooper originally trained in veterinary science, he has always enjoyed working with those from other disciplines. Here, he puts the case for One Health and how this approach could be beneficial when facing new challenges in the future.
As a student I was taught subjects, including pathology, by medical lecturers. Subsequently, based in East Africa and the West Indies, I found it natural to collaborate with medics in such fields as the control of rabies and yellow fever. In Britain, I worked for the Medical Research Council (MRC) and the Royal College of Surgeons of England (RCS), among other things teaching postgraduate medical and dental students. At the RCS, I was exposed daily to the philosophy of John Hunter (1728–93), surgeon, anatomist, pathologist and a founder of Britain's first veterinary college. Hunter argued that we can learn much from studies on different species. I quickly became an apostle and advocate of 'One Medicine' – cooperation and exchange of ideas between the medical and the veterinary professions.
My lifelong interest in natural history led to collaboration with biologists. Benefiting from their approach to the ecology of infectious diseases, I was attracted by the concept of 'ecosystem health', the study of interrelations between humans, social organisation, natural systems and health, as detailed by David Rapport and colleagues (http://ecohealthconsulting.com/index.html).
In recent years 'One Health' has evolved, the World Organisation for Animal Health (OIE) explaining it as "a collaborative global approach to understanding risks for human and animal health (including both domestic animals and wildlife) and ecosystem health as a whole" (www.oie.int/en/for-the-media/onehealth/).
Professor Richard Kock, a veterinarian who works closely with ecologists, modellers and human geographers, argues that One Health is not just an extension of comparative medicine but "quite a different beast… which encompasses all elements of society that impinge on health" and "doesn't just focus on the health of humans" (https://pubmed.ncbi.nlm.nih.gov/25311784/).
The theory behind One Health is meritorious, but is it actually being put into practice? Apparently not in the current pandemic. There is not even much evidence of a 'One Human Health' approach. Most countries have adopted their own control strategies, and WHO has lacked full authority and influence.
This virus almost certainly originated from wildlife and has spread drastically because of human failings, starting with poor sanitation in wet markets. One would therefore have expected proponents of One Health to have been consulted and their skills deployed. In most countries, though, the medical profession has consulting 'experts' where it deems appropriate but ignores others with relevant expertise, including veterinarians and environmental scientists.
The apparent exclusion of the veterinary profession is astonishing because it boasts notable epidemiologists, virologists and pathologists. Animal coronaviruses have been known since the 1930s (infectious bronchitis [IB] of poultry) and veterinary pathologists have led research on coronaviruses that affect animals as diverse as dogs, cats, cattle, pigs and birds. Yet neither government nor the media refers significantly to veterinary medicine, and there appears to be only one veterinarian on the Scientific Advisory Group for Emergencies (SAGE).
The knowledge and skills of the veterinary profession in biosecurity, including the correct use of disinfectants, appears to have been overlooked, reflecting some of the concerns of Andrew Kemp about the efficacy of hand sanitisers (Pathology in Practice, June 2020, page 9).
In a welcome accolade, the President of The Royal College of Pathologists, in August 2020, wrote to members "… thank you for all you continue to do to support patients across the world during the pandemic... not just through direct care of those infected (including animals – veterinary pathologists had existing expertise in the peculiar immune responses of cats to coronaviruses)". Praise also came from the OIE (www.oie.int/en/for-the-media/press-releases/detail/article/responding-to-the-covid-19-crisis-the-contribution-of-the-veterinary-profession/). Elsewhere, recognition of the veterinary input has been muted. Veterinarians contribute to the ongoing search for animal models that might help explain SARS-CoV-2 pathogenesis and the testing of vaccines for safety and efficacy, which includes carefully-controlled studies in laboratory species. They play a leading part in promoting the welfare of the animals involved, but the general public appears largely unaware of this.
Recognition that ecologists might contribute has been minimal despite the clear need for wildlife studies to understand both the origins of the virus and whether it might spread significantly to other species.
The medical profession appears not to have embraced One Health, for the latest edition of the Oxford Textbook of Medicine says little about it, and only a handful of veterinarians have contributed to the series. In marked contrast, the veterinary profession has devoted much attention to the topic, including the British Veterinary Association in its report One Health in Action (www.bva.co.uk/news-and-blog/blog-article/one-health-in-action-report/).
Applying a One Health approach to animal health captures the imagination of many veterinarians – it sounds innovative and forward-looking and it may help attract funding. However, actually practising One Health requires networking, collaborating and tough work in the field, not competing for grants and writing aspirational articles in secure offices.
One Health is clearly proving 'a bridge too far' for those leading the battle against COVID-19. I suggest therefore that we re-energise the principles of comparative medicine that served medics and veterinarians well in the past and to build on them by incorporating those from other disciplines, such as environmentalists. This could be a step towards a truly One Health approach to new challenges in the future.
John E Cooper DTVM FRCPath FRSB Hon FFFLM FRCVS
About John Cooper
Professor John E Cooper started life as a keen field naturalist, trained as a veterinary surgeon and studied to become a specialist pathologist, with a particular focus on wildlife and tropical diseases. He and his wife, Margaret Cooper, a non-practising solicitor, have spent approximately 20 years overseas, especially in Africa, including a period in Rwanda working with the mountain gorillas. In 2009 they returned from nearly seven years at The University of the West Indies in Trinidad. They are now based in Britain, where they hold visiting academic appointments, teach, publish and provide forensic advice. They continue their voluntary work with wildlife, domesticated animals and rural communities in East Africa.
Other News
Featured Supplier

The British In Vitro Diagnostics Association represents the IVD Industry in the UK, to Government, professional bodies, the public, and at MedTech Europe. Giving support to members on regulatory issues, BIVDA also promotes the clinical and cost utility of IVDs in the provision of effective healthcare, both in acute diagnosis and in the prediction...
Upcoming Events
Online
11-14 May 2021
Online
19 May 2021
NEC, Birmingham
3-4 November 2021
International Convention Centre, Birmingham
14-17 March 2022
Access the latest issue of Pathology In Practice on your mobile device together with an archive of back issues.
Download the FREE Pathology In Practice app from your device's App store