Neutrophil reactivity and granularity: a matter of intensity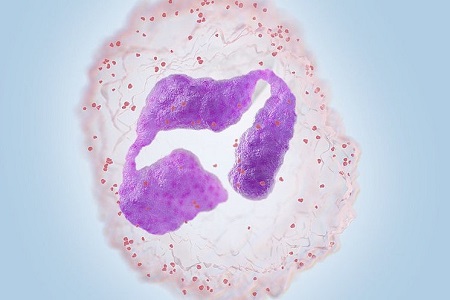 Sysmex's haematological inflammation parameters support early diagnosis so that targeted treatment can be started, changed or modified. Monitoring patients with inflammatory diseases and the success of their therapy helps to avoid antibiotic overuse.
Using Sysmex's XN-Series analysers, the activation status of neutrophils (NEUT-GI and NEUT-RI) and lymphocytes (RE-LYMP, AS-LYMP) can now be quantitatively assessed. All parameters are part of the Extended Inflammation Parameters package and are available after licence activation.
Understanding the role of neutrophil granulocytes in inflammation has changed essentially over recent years. The early view of the neutrophil playing only a passive role and simply responding to external signals has now been replaced by an appreciation that activated neutrophils can perform most of the functions of macrophages.
It has now been recognised that activated neutrophils secrete a variety of pro-inflammatory cytokines and surface molecules (MHCII) in a manner that allows presentation of antigen to, and activation of, T cells. Neutrophil activation is an indicator of early innate immune response hence both NEUT-GI and NEUT-RI will be increased in such a condition.
Other News
Featured Supplier


 
For over 40 years Alpha Laboratories has been providing quality supply and support to UK healthcare professionals for their diagnostic and laboratory product needs. With a continued drive to find new ways to help science improve people's lives, it focuses on specialist biomarkers such as calprotectin for IBD, alongside routine...