Why some individuals have stronger natural defences against SARS-COV-2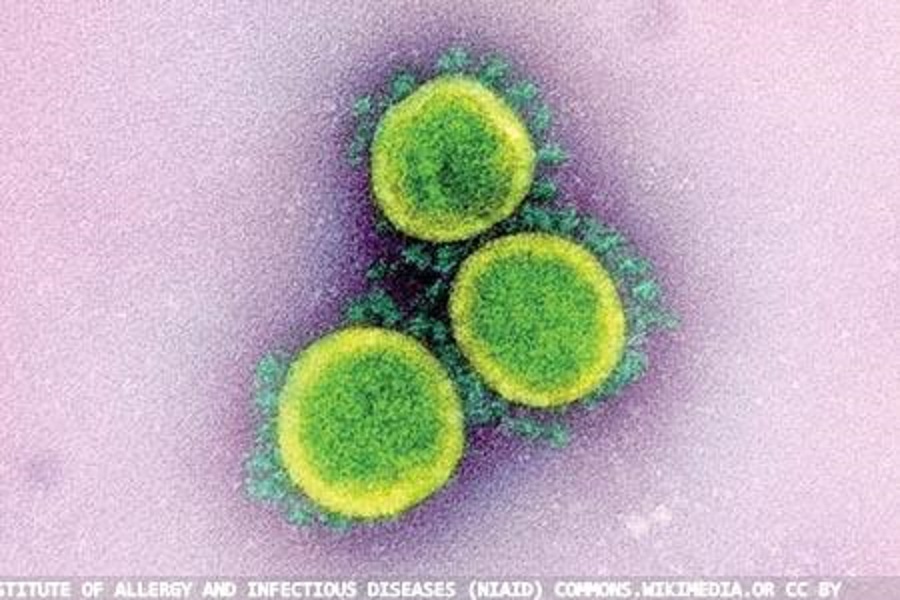 A new study has revealed key insights into the natural human antiviral defences against SARS-CoV-2, the virus that causes COVID-19.
The research, published in the journal Science and led by a team of scientists at the MRC-University of Glasgow Centre for Virus Research, sheds new light on why some people are naturally more resistant to serious SARS-CoV-2 infection – and how, in the future, the coronavirus might overcome this resistance.
SARS-CoV-2 is spread from person to person after the virus, shed by an infected person, infects the cells of a new host. Once infected, the cells try to fight off the invading virus and scientists already know that this works better in some people, making their experience of the disease less severe. However, until now, that antiviral response – and its effect on SARS-CoV-2 – hasn't been well-understood.
In the study, the scientists reveal that some people have a version of a gene called OAS1 that potently inhibits SARS-CoV-2.
The study showed that, while some people can express a more protective 'prenylated' version of the OAS1 gene, other people express a version of this gene which does not detect SARS-CoV-2.
Inside cells, coronaviruses hide and replicate inside vesicles coated with lipid. Prenylation is the addition of a single molecule of lipid to a protein – and it's this technical difference that allows prenylated OAS1 protein to 'seek out' the invading virus and 'sound the alarm'.
The study found that, in hospitalised patients, expression of a prenylated version of this gene was associated with protection from severe COVID-19, which suggests this antiviral defence is a major component of a protective antiviral response; and is likely to have offered protection to many people during the course of the pandemic.
A link to the study can be found here.
Other News
Featured Supplier
DiaSorin is an Italian multinational Group and a global leader in the market for in vitro diagnostics. DiaSorin is listed on the MTA (automated stock market) in the FTSE Italia Mid Cap Index, organized and managed by Borsa Italiana S.p.A 
For over 40 years the Group has been developing, producing and commercializing diagnostic tests for a wide...
Upcoming Events
Online
3 December 2021
International Convention Centre, Birmingham
14-17 March 2022
Access the latest issue of Pathology In Practice on your mobile device together with an archive of back issues.
Download the FREE Pathology In Practice app from your device's App store