New and promising target against prostate cancer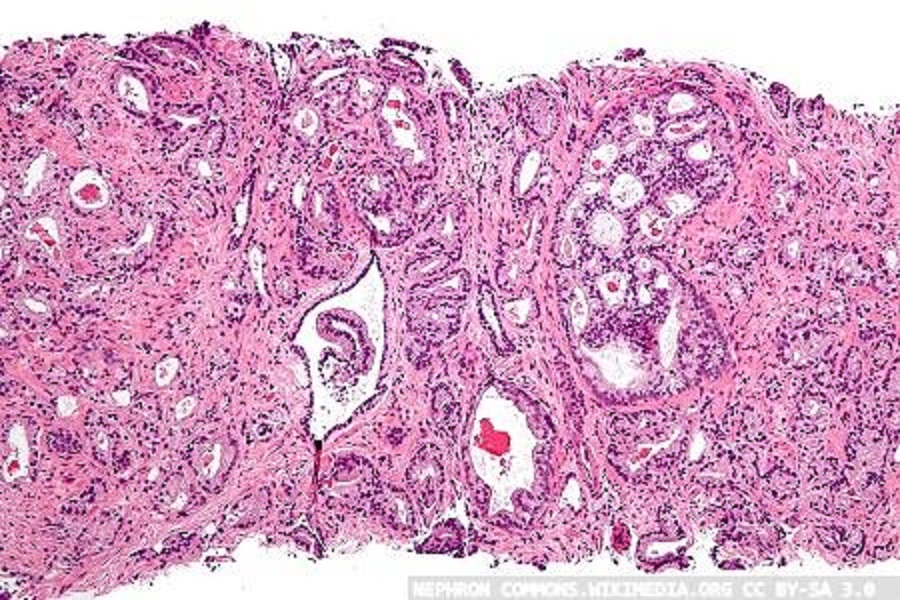 Dovetail Genomics has announced details of a new study that shows inhibiting the SWI/SNF chromatin remodeling complex prevents several oncogenes from being expressed and slows prostate cancer growth in cell and animal models.
These findings were made possible, in part, by Hi-C technology developed by Dovetail Genomics, with the company's proximity ligation HiChIP MNase Kit providing essential information about 3D chromatin architecture, illuminating the effect the PROTAC had on chromatin remodeling.
"This is a revolutionary finding," said Dr Arul Chinnaiyan, director of the Michigan Center for Translational Pathology and senior author on the paper. "By controlling chromatin structure in prostate cancer cells, we shut down several oncogenic pathways at once. This could offer new hope for patients, particularly those with resistant disease."
In the study, the research team designed a proteolysis targeting chimera (PROTAC), a small molecule compound, that degrades SMARCA2 and SMARCA4, essential SWI/SNF components. This degradation had a ripple effect. Inhibiting SWI/SNF kept chromatin closed to cancer-driving transcription factors, which could not reach gene enhancers, muting well-known oncogenes, such as AR (androgen receptor), FOXA1, ERG and MYC.
This work highlights potential therapeutic targets to defeat enhancer-addicted prostate and possibly other cancers. Equally important, PROTAC synergised with the androgen receptor antagonists, which are often used to treat prostate cancer, making them more effective.
"Dovetail has always put an acute focus on cancer research, understanding that proximity ligation takes oncology studies to the next level," said Todd Dickinson, CEO of Dovetail Genomics. "We were thrilled to partner with Dr. Chinnaiyan on this study, helping to identify a critical advance in cancer data and research."
The full article can be found at www.nature.com/articles/s41586-021-04246-z
Other News
Featured Supplier

The British In Vitro Diagnostics Association represents the IVD Industry in the UK, to Government, professional bodies, the public, and at MedTech Europe. Giving support to members on regulatory issues, BIVDA also promotes the clinical and cost utility of IVDs in the provision of effective healthcare, both in acute diagnosis and in the prediction...
Upcoming Events
Messe München, Germany
June 21-24, 2022
Royal Air Force Museum, Hendon, London
19 July 2022
Dubai International Convention & Exhibition Centre Dubai World Trade Centre - Trade Centre - Trade Centre 2 - Dubai - United Arab Emirates
24 - 26 October 2022
Hall 2 NEC, Birmingham
2 & 3 November 2022
Messe Düsseldorf D-40474 Düsseldorf, Stockumer Kirchstraße 61
14 - 17 November 2022
Access the latest issue of Pathology In Practice on your mobile device together with an archive of back issues.
Download the FREE Pathology In Practice app from your device's App store