Collaboration to improve identification and measurement of monoclonal proteins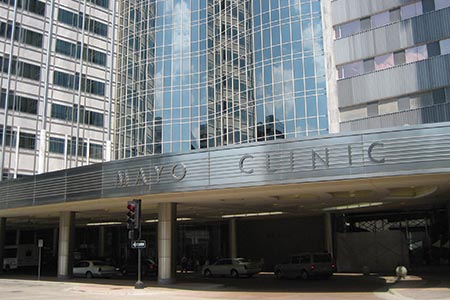 The Binding Site Group has entered a collaboration agreement with Mayo Clinic to develop a novel clinical laboratory test for the identification and accurate measurement of monoclonal proteins present in B-cell diseases. The two organisations want to improve the testing, diagnosis and monitoring of patients with multiple myeloma and related conditions.
For more than two decades, The Binding Site and Mayo Clinic have been involved in collaborative activities. The evolution of this relationship sees a unification of The Binding Site's antibody and assay development expertise with the clinical excellence of Mayo Clinic and Mayo's recently patented approach to improving multiple myeloma patient monitoring.
The new technology, which is based on antibody-antigen interactions and mass spectrometry, will mean that, for the first time, all intact immunoglobulin multiple myeloma patient proteins can be identified, classified and quantified simultaneously. The technology relies on the core expertise of both institutions and unifies their commitment to improving multiple myeloma patient monitoring. The collaboration also uses patents owned by Mayo and The Binding Site, and several patents jointly held by both organisations.
The Binding Site has been at the forefront of the fight against multiple myeloma and other B-cell disorders. The company's Freelite assay is the only serum free light chain assay approved by the US Food and Drug Administration (FDA) to help diagnose and monitor patients with B-cell disorders, now established as the standard of care in the International Myeloma Working Group guidelines for diagnosis, monitoring and prognosis of the disease, as well as being incorporated into many country-specific guidelines.
In addition, the introduction of The Binding Site's Hevylite assay has added significant value in understanding intact immunoglobulin multiple myeloma patient responses, and together these assays have been the subject of some 650 peer-reviewed journal articles. The commitment to this new relationship underlines The Binding Site's ethos of never standing still in the fight against myeloma.
The output of this collaboration will build on The Binding Site's core expertise in understanding methods to identify and measure monoclonal immunoglobulins and will revolutionise the approach in the clinical laboratory. The test will reduce subjective interpretation, improving diagnosis and monitoring of these patients, as well as improving laboratory workflow.
Other News