Information management solutions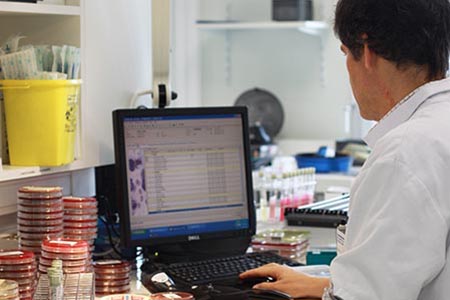 Technidata UK provides, implements and supports a comprehensive portfolio of laboratory information management solutions (LIMS). The product range includes blood sciences, microbiology/serology, blood bank, histopathology/cytology, POCT, transplant, bio-bank and genetics modules.
Later in the month the company will introduce its microbiology middleware solution, TDBactiLink, enabling laboratories to keep existing LIMS and take advantage of the latest technological advances, including a comprehensive bidirectional interface to COPAN WASPLab and BD Kiestra laboratory automation systems, as well as all recognised analyser platforms.
Other News
Featured Supplier
DiaSorin is an Italian multinational Group and a global leader in the market for in vitro diagnostics. DiaSorin is listed on the MTA (automated stock market) in the FTSE Italia Mid Cap Index, organized and managed by Borsa Italiana S.p.A 
For over 40 years the Group has been developing, producing and commercializing diagnostic tests for a wide...