Information management solutions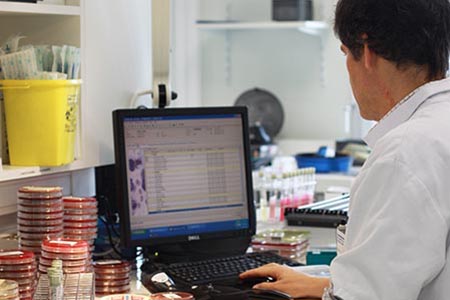 Technidata UK provides, implements and supports a comprehensive portfolio of laboratory information management solutions (LIMS). The product range includes blood sciences, microbiology/serology, blood bank, histopathology/cytology, POCT, transplant, bio-bank and genetics modules.
Later in the month the company will introduce its microbiology middleware solution, TDBactiLink, enabling laboratories to keep existing LIMS and take advantage of the latest technological advances, including a comprehensive bidirectional interface to COPAN WASPLab and BD Kiestra laboratory automation systems, as well as all recognised analyser platforms.
Other News
Featured Supplier
Hamamatsu Photonics UK Limited is a world-leading manufacturer of optoelectronic components and systems. The Company's corporate philosophy stesses the advancement of photonics through extensve research and yields products that are regarded as state-of-the-art. Developments in digital imaging continue to be made by the Hamamatsu Systems Divison,...