Limiting the use of antibiotics: the Public Health England campaign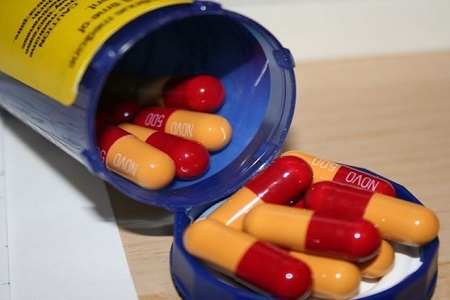 Public Health England has launched a new campaign designed to rein in inappropriate use of antibiotics, as estimates show that around 5000 people in England alone die every year because of antimicrobial resistance (AMR).
As part of the Keep Antibiotics Working campaign, TV advertisements featuring antibiotic pills 'singing': "Every time you feel a bit under the weather, don't always think that we can make you better", are being broadcast to urge people to stop asking healthcare professionals for antibiotics, because taking them when they are not necessary increases the risk of a more severe or longer infection, and allows the microorganisms to develop resistance.
Experts are predicting that in just over 30 years' time antibiotic resistance will claim more lives than cancer and diabetes combined, and Chief Medical Officer Professor Dame Sally Davies recently warned of a "post-antibiotic apocalypse" and "the end of modern medicine" if action is not taken to address the threat.
The campaign comes alongside publication of Public Health England's fourth annual ESPAUR report, which shows that, in 2016, 41% of the most common causes of bloodstream infections (Escherichia coli) were resistant to the most common antibiotic used to treat infections in hospitals. This report also found that antimicrobial resistance (AMR) was common in the more than a million urinary tract infections caused by bacteria identified in NHS laboratories last year.
Other News