Japanese encephalitis virus monoclonal antibodies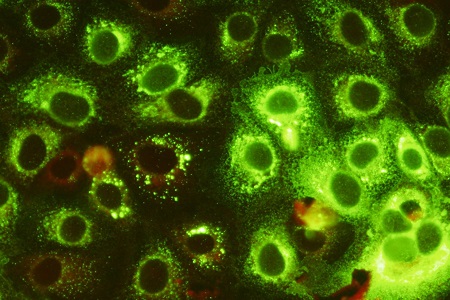 Japanese encephalitis virus (JEV) is a Flavivirus spread by mosquitos in South-East Asia and the Western Pacific regions. Most infections cause little or no symptoms; however, occasional inflammation of the brain can occur. Mortality is highest in children but an effective vaccine is available.
ViroStat has released a new set of monoclonal antibodies to the NS1 protein of JEV. These antibodies do not cross-react with related viruses including yellow fever virus, West Nile virus, TBE virus, dengue viruses (1–4) and Zika virus. These antibodies form effective pairs for detecting the NS1 protein in enzyme-linked immunosorbent assay (ELISA) methods.
Data sheets of these new antibodies can be downloaded from the ViroStat website.
Other News