Molecular and phenotypic detection technologies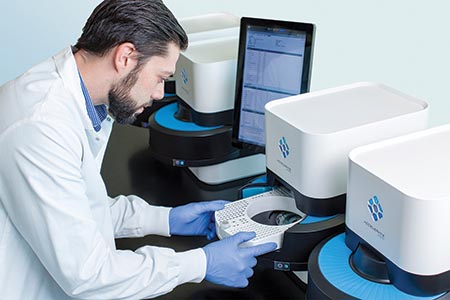 Hospitals are increasingly encountering unpredictable resistance patterns clinically while being faced with the need to minimise broad-spectrum antibiotic use to prevent and reduce antimicrobial resistance. For patients with sepsis, time to effective and optimised therapy is critical. Accelerate Diagnostics has created breakthrough diagnostic solutions by developing technologies that address the needs of clinicians and the laboratory.
The company's fully automated ID/AST system Accelerate Pheno and direct from positive blood culture kit Accelerate PhenoTest BC utilise proprietary molecular and phenotypic detection technologies that have been demonstrated to reduce substantially the time to definitive, actionable antimicrobial susceptibility and MIC results by one to two days, compared with conventional methods.
Other News