Global direct sales and support of FISH expanded by OGT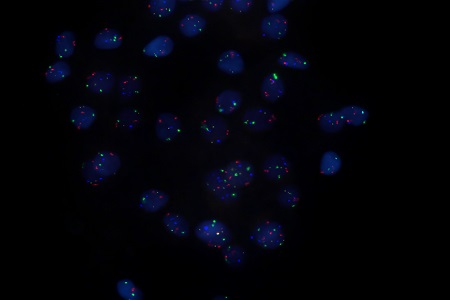 Oxford Gene Technology (OGT) has expanded its direct sales of Cytocell fluorescence in situ hybridisation (FISH) products to include the Asia-Pacific (APAC) region. OGT will provide customers in Singapore, Malaysia, Vietnam, Australia, and New Zealand with enhanced local sales and support services via established affiliates of Sysmex, as well as via continued collaboration with existing distributors. The move follows the successful introduction of selling via a number of European Sysmex affiliates earlier this year.
OGT's Cytocell brand is well-known for providing the widest range of high-quality, reliable and cost-effective FISH probes on the market, as well as excellent customer support, service and expertise. To grow and maintain its customer support services on a global scale, OGT is also delivering extensive training programmes across the portfolio for Sysmex staff in EMEA and APAC.
In addition to the expansion into APAC, OGT is increasing its global logistics cooperation with Sysmex, providing customers with extra levels of support and convenience. The company has recently opened a new Cytocell customer service and distribution centre, initially for customers in the USA, located in Lincolnshire, IL, at the Sysmex America headquarters.
Other News