Closed-door drying benchtop autoclaves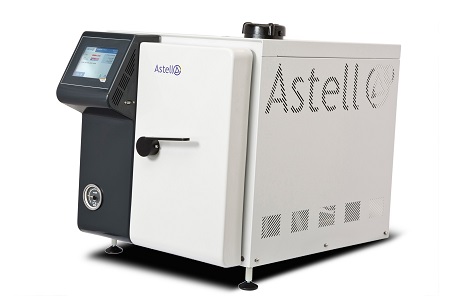 Astell Scientific has launched a range of medium-capacity benchtop autoclaves which feature a closed-door drying function and chamber accessories. Available in 33, 43 and 63 litre capacities, each unit is supplied with a PED/ASME-approved stainless steel chamber, two wire shelves and one pouch rack. Using the intuitive 5.7" colour touchscreen controller, users can select from four preprogrammed cycles.
At the end of each cycle the controller automatically instigates load drying – where filtered air is circulated through the chamber by an efficient air pump – rapidly evaporating moisture within the load to leave the contents condensate free.
Every unit in the Closed Door Drying range features 'Ecofill' – an integral water recirculation reservoir. Ecofill will supply the water for up to 15 sterilisation cycles, whilst also acting as a collection vessel for condensate and exhaust water that is automatically returned from the chamber at the end of each cycle.
Other News