Expanded portfolio of standardised IVD reagents for flow cytometry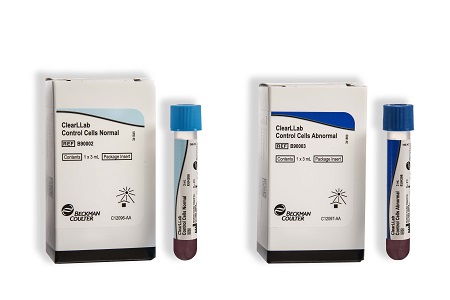 Beckman Coulter is launching the ClearLLab 10C System for the clinical flow cytometry laboratory. The new system is the first 10-colour in vitro diagnostic (IVD) panel of immunophenotyping reagents cleared by the US Food and Drug Administration (FDA) for both lymphoid and myeloid lineages. The four dry pre-mixed antibody tubes use the company's DURA Innovations technology, eliminating the need to pipette antibodies, improving efficiency while reducing potential for human error.
The ClearLLab 10C System incorporates the company's new Kaluza C software to streamline and standardise clinical quality control (QC) reporting to international guidelines. It delivers high-quality results from dry unitised combinations of cluster of differentiation (CD) markers, using Beckman Coulter's DURA Innovations dry technology. These pre-formulated antibody combinations help the laboratory avoid the potential errors of manual antibody cocktail preparation.
The four ClearLLab 10C panels are designed specifically to run on Beckman Coulter's Navios and Navios EX flow cytometers, with new, advanced compensation set-up software. When using the ClearLLab 10C system, compensation is only required: on initial set-up of the application, when daily QC fails, after instrument service as needed, or when switching to a new lot of Flow-Set Pro.
Other News