Urine test for prostate cancer; a genetic approach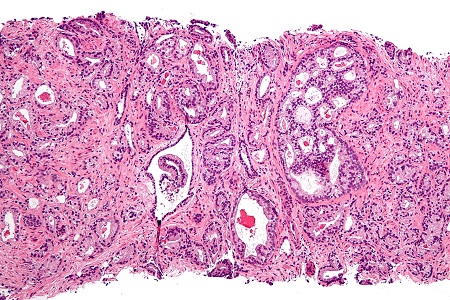 An experimental new urine test can reveal if men with early prostate cancer will need aggressive therapy or can be left untreated but monitored, UK researchers say. Current prostate-specific antigen (PSA) blood tests cannot do this, meaning many men experience unnecessary worry, investigations and treatment.
The prostate urine risk (PUR) test looks for genetic markers to give a more accurate assessment. Trials in 537 patients suggest it can reliably sort men by risk. It is one of a number of new tests – including other urine-based ones, as well as blood tests and scans – that scientists are pursuing to improve prostate cancer detection.
A combination of checks rather than one single test may ultimately prove to be the best approach, experts say. Dr David Montgomery, from Prostate Cancer UK, said: "More research now needs to be done to see how accurate this is compared to the newer, non-invasive methods being offered, such as multi-parametric MRI scans."
www.bbc.co.uk/news/health-48756732
Other News