Focusing on digital morphology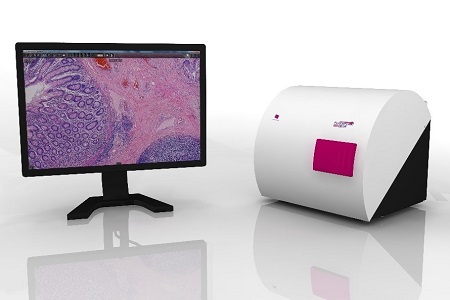 Since 2014, Sysmex UK has been the exclusive distributor in UK for 3DHISTECH digital pathology solutions. These innovative and high-quality products offer a valuable option for cellular pathology service in the NHS as they seek to overcome issues such as shortage of reporting staff, the need for second opinion, pressure on turnaround times, and increasing workloads.
Haematology services are faced with similar challenges, and so the use of digital solutions could solve the same problems as it does for cellular pathology colleagues. The problem, historically, is that the resolution offered by digital slide scanners has not been sufficient to provide the detail that haematologists need in order to diagnose and report effectively (including nuclear structure, inclusion bodies and malarial parasites). The release of the latest high-resolution slide scanners from 3DHISTECH has enabled Sysmex UK to offer unprecedented image quality with a non-oil scan.
Sysmex UK has undertaken extensive trial work using the DESK high-resolution slide scanner, which scans a single slide at a time. Dr Tom Butler and Dr Tim Farren of Barts and the Royal London NHS Trust led the evaluation activity, which established through a multi-centre trial that the image quality generated by the DESK slide scanner (for peripheral blood and bone marrow smears) was good enough to make a reliable diagnosis.
Early results from this trial are very positive and indicate that it is possible to establish a digital imaging service across a regional haematology network whereby digital morphology (peripheral blood smears and bone marrow slides) can be used to report cases and provide a second opinion where required.
www.sysmex.co.uk
Other News