Haemoscore app: decision-making in thrombosis and bleeding disorders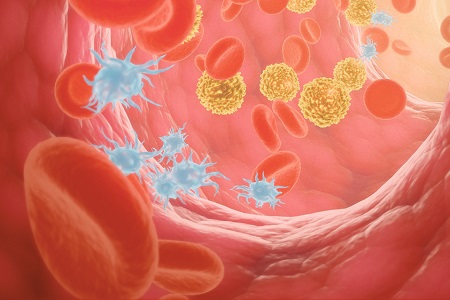 Stago has updated its free, interactive Haemoscore app, designed to facilitate faster and more accurate decision-making in thrombotic and bleeding problems. The original app has already been downloaded by more than 12,000 users worldwide.
Eleven new score calculators and one new diagnostic algorithm have been added to the app's original scores and algorithms, such as the 'Wells' score' or the 'Khorana score'. All are recognised internationally by the diagnostic community. The Stago Haemoscore App is available for smart phone and tablet (iOS and Android) and was developed in collaboration with leading European and US haemostasis experts.
As Yannig Querel (Stago's instrumentation & IT solutions product manager) explained: "Originally part of our Practical Manual educational series, 'Scores and algorithms in haemostasis and thrombosis', the content in app form is better suited to today's more digitally focused diagnostics decision-making."
The clinical content is presented in an easy-to-use way and includes evidence-based tools for the evaluation of bleeding and thrombotic risk. This includes tools for use in both the general population and specific patient groups such as those with atrial fibrillation and in pregnant women.
For further information, email [email protected]
Other News