Diagnostics sector support in spending review: a BIVDA submission
Download PDF version of article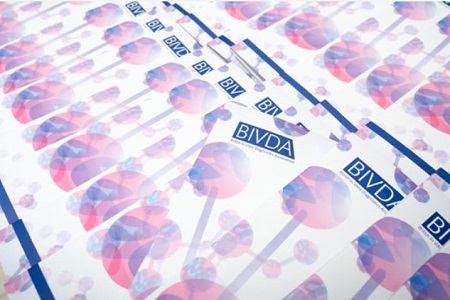 The British In Vitro Diagnostics Association (BIVDA) has called on the Chancellor, Rishi Sunak, to put support for the UK IVD industry at the forefront of the forthcoming Comprehensive Spending Review.
As we begin to recover from the SARS-CoV-2 pandemic and look ahead to future health challenges, a strong, efficient and well-supported IVD industry will be critical if the NHS is to recover and clear the backlog of conditions that have gone undiagnosed since March due to the pandemic. BIVDA members also stand ready to play their part in a high-skilled, advanced manufacturing-led economic recovery.
Focusing on both short- and long-term funding decisions, BIVDA has focused its suggestions around three key areas;
Innovation – Allocating greater resources towards translating science into commercial products. This can be achieved by better coordination of diagnostic funding activity across the various UK Government organizations (NIHR, Innovate etc.) and a focus on innovation in manufacturing and investment in manufacturing capability. The critical difference to make will be to ensure that funding does not just develop the ideas here but translates them in to products which are made in the UK to boost our manufacturing capability in IVDs. When developing this capacity, the focus should be on automated manufacturing to enable the UK to compete with low-labour-cost countries.
Manufacturing – As referred to above, building the UK critical mass by supporting investment in manufacturing in the UK will be vital in ensuring, among other things, that we have the capacity to rapidly scale up our testing ability in the face of future pandemics. This can be done on a macro-level, providing organisations like the Northern Powerhouse with financial support to invest in manufacturing-focused diagnostic business, or, on a company-level, provision of asset-backed support to allow SMEs to grow and scale-up, or, as above under Innovation, greater R&D funding for automated manufacture and innovation in manufacturing processes. This can also be supported on the supply side through additional measures (eg export tax credits) to promote the manufacture of products that have real export potential.
People – Developing a large pool of talent within the UK to support the growth of the sector will underpin all other efforts – advanced research and manufacturing simply cannot happen without a highly-skilled workforce. Investment in higher education should be a priority (eg to develop a specific diagnostic apprenticeship), alongside building diagnostic-focused research and degrees capability within UK universities (who should have a direct remit to work collaboratively with the UK businesses) and supporting more directly UK industry and their investment in training and development. For the UK to tackle the challenges of the future, the government should invest in an R&D workforce with a range of different skills, experiences and training, drawing on the contribution of individuals from diverse backgrounds. By 2025, there could be up to 4.2 million highly skilled jobs without suitable candidates – a skills gap that could cost the economy £90 billion each year.
Commenting on the submission, BIVDA Chief Executive, Doris-Ann Williams said: "A well-supported IVD industry will be critical in getting the country back on its feet as we continue to recover from the pandemic. Only with a concerted effort and government support can we ensure that the UK life sciences sector can compete on a global level, bringing better health outcomes, advanced manufacturing capability and highly skilled jobs to our country."
Other News