Rapid antigen testing for SARS-CoV-2 coronavirus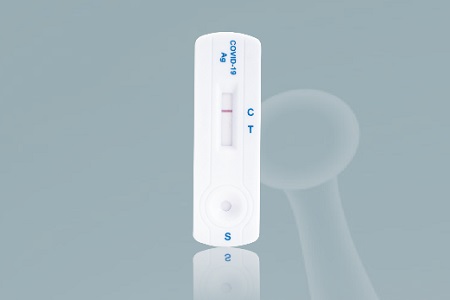 The Fortress COVID-19 Antigen Test, available from Una Health, is a single-use in vitro immunochromatographic assay for the qualitative detection of nucleocapsid protein antigen from SARS-CoV-2 in nasopharyngeal swab specimens.
In the ongoing battle against COVID-19, accessible near-patient diagnostic testing is a powerful tool to help screening. As more and more people seek to return to the 'new normal', antibody and antigen tests will be invaluable to the success of helping schools and universities remain open, businesses returning to the office, health workers avoiding quarantine, increased protection in our care homes and future airport control.
The Fortress Diagnostics Ag-Rapid Test offers quicker results for more efficient and effective treatment of SARS-CoV-2. Antigens are generally detectable in upper respiratory specimens during the acute phase of infection. Rapid diagnosis of SARS-CoV-2 infection will help healthcare professionals to treat patients and control the disease more efficiently and effectively.
Click here to view the complete product range.
Other News
Featured Supplier

Sysmex UK Ltd are one of the UK's leading diagnostic suppliers of automated haematology, coagulation and urinalysis analysers, reagents and information systems for laboratories and healthcare facilities. 
With a reputation for high quality products, unmatched service and unrivalled reliability, Sysmex has become a world leader in...