Stackable chilling incubators: applications in the life sciences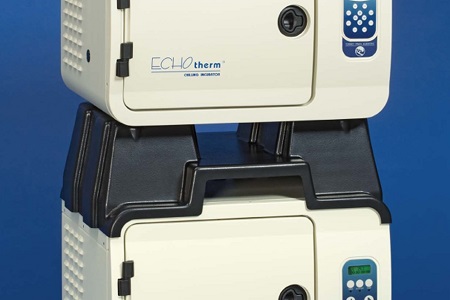 Torrey Pines Scientific has announced it new EchoTherm Stackable/Programmable Vibration-Free Chilling Incubators for protein crystallography and other life science uses.
The incubators offer 27-litre capacity and are Peltier-based for heating and chilling. They have no compressors or CFCs and are vibration-free, making them ideal for protein crystallizations. Other applications include enzyme reactions and deactivations, hybridisations, ligations, storing oocytes, and general laboratory incubations. Three units may be stacked using two stacker accessories.
The IN35 is a fully programmable unit that can store three programs in memory and features precise temperature ramping both up and down. Temperatures can be set from 4ºC to 70ºC controllable to ±0.1°C, and accuracy to ± 0.2ºC.
www.torreypinesscientific.com.
Other News
Featured Supplier


 
For over 40 years Alpha Laboratories has been providing quality supply and support to UK healthcare professionals for their diagnostic and laboratory product needs. With a continued drive to find new ways to help science improve people's lives, it focuses on specialist biomarkers such as calprotectin for IBD, alongside routine...