Blood test to support challenging decision-making in prostate cancer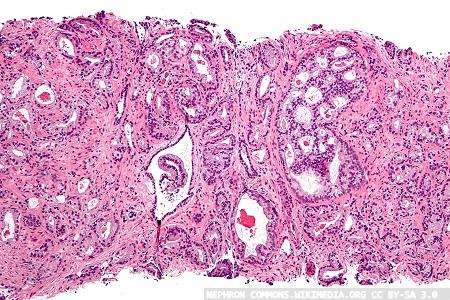 Proteomedix, the Swiss cancer diagnostics company, has announced that the results of PROPOSe, a prospective multicentre study of Proclarix in clinical routine use, have been published in European Urology Oncology.
Prostate-specific antigen (PSA)-based detection of prostate cancer (PCa) often leads to negative biopsy results or detection of clinically insignificant tumour. The PROPOSe study was initiated to evaluate the accuracy of Proclarix, a novel blood-based diagnostic test to help in biopsy decision- making. Ten clinical sites in Germany, Denmark and Austria prospectively enrolled 457 men presenting for prostate biopsy.
"This prospective study confirmed Proclarix performance as established during CE validation", commented Dr Ralph Schiess, CSO and co-founder of Proteomedix. Proclarix detected clinically significant cancer with high sensitivity above 90% and reliably ruled out patients with no or indolent cancer with a negative predictive value (NPV) greater than 90%. When the biopsy performed was guided by magnetic resonance imaging (MRI), both sensitivity (97%) and NPV (96%) were even higher. Importantly, Proclarix was significantly superior to the current clinical standard, percentage free PSA in ruling out unneeded biopsies (22% vs. 14%) and the primary study endpoint was met (P<0.005).
Professor Thomas Steuber from the renowned Martini-Klinik Hamburg and principal investigator of the study stated: "In a routine use setting, Proclarix accurately discriminated clinically significant PCa from no or indolent PCa. This study provides strong support for the use of Proclarix in routine practice to improve the biopsy decision algorithm."
Co-investigator Professor Carsten Ohlmann from the Johanniter Krankenhaus Bonn added: "Proclarix is a novel blood-based test with the potential to accurately rule out no or insignificant cancer, and therefore to reduce the number of unneeded biopsies."
Other News
Featured Supplier
Hamamatsu Photonics UK Limited is a world-leading manufacturer of optoelectronic components and systems. The Company's corporate philosophy stesses the advancement of photonics through extensve research and yields products that are regarded as state-of-the-art. Developments in digital imaging continue to be made by the Hamamatsu Systems Divison,...