Refrigeration technology at the Francis Crick Institute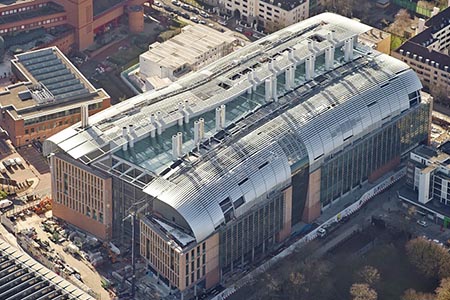 Last year the Francis Crick Institute moved into a brand new building in central London, bringing together 1500 scientists and support staff working collaboratively across disciplines, making it the largest biomedical research facility in Europe under a single roof. As the Francis Crick Institute is a biomedical discovery institute dedicated to understanding the fundamental biology underlying health and disease, it is vital that it has very reliable and secure freezers to enable it to undertake its research effectively and safely.
The LIEBHERR Mediline spark-free models used by the Francis Crick Institute are designed in compliance with ATEX guidelines to the highest safety standards. Used correctly, the appliances ensure a secure working environment for storage of potentially volatile substances.
Innovative refrigeration technology and a series of smart functions guarantee optimum storage conditions and temperature consistency. All appliances are designed to keep running costs down, and to keep the amount of work involved in their operation and maintenance as low as possible, without compromising safety.
Other News