Showcasing sustainability in the laboratory: an innovative approach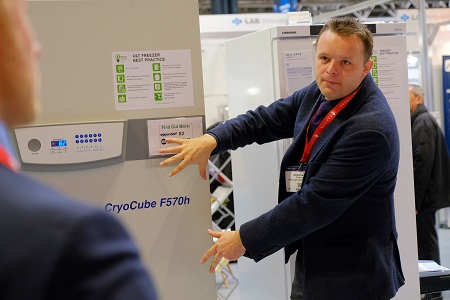 Lab Innovations will showcase multiple options to help visitors future-proof their laboratories - from innovative products, to waste reduction (time included!) and sustainability. This focus is reflected in many of Lab Innovations' key areas, including the Sustainable Laboratory zone, the Royal Society of Chemistry, Insights and Innovation, and Live Lab theatres, as well as on the stands of numerous scientific exhibitors.
Research laboratory buildings can account for up to 70% of some universities' carbon emissions, and consume 10 times more energy and at least four times more water (per unit area) than office spaces. So it is no surprise that the Sustainable Laboratory zone - developed by Green Light Laboratories - returns after highly positive feedback about last year's exhibition
Increased in size for Lab Innovations 2019, the Sustainable Laboratory zone will show visitors how even small improvements in technology, procurement and best practice can reduce running costs, making funding go further. "Sustainability is the future for how we select, buy and use our laboratory equipment," said Andy Evans of Green Light Laboratories. "We are excited to showcase how sustainability is saving laboratories thousands of pounds and safeguarding UK science, and I will be highlighting the latest innovations in laboratory products, as well as how practices and procurement can become more sustainable."
Attendees will see how Green Light Laboratories has worked with leading UK universities and institutions, helping them to increase their use of 'green' equipment and processes and achieve sustainable results. Real-life case studies on core laboratory equipment including comparisons of 'laboratory freezer performance', 'media sterilisation technology' and 'chiller versus water' will all be available in the zone. Relevant equipment can also be seen on the show floor from many suppliers, including SLS, Julabo, GPE Scientific, Shimadzu, PerkinElmer, Analytix, IKA and Cole-Parmer.
Other News